5 facts about Christian Dior that few people know
The story of one of the most remarkable designers of the last century is full of unexpected twists. His life was marked by contradictory events and emotions. He got to know both wealth and poverty, as well as peaceful life and war time. But what do we not know about this genius of the fashion world? Here are some facts about Christian Dior, that very few people know.
He wanted to become an architect
Even at a very early age, Christian Dior longed to have the opportunity to work as an architect and create beautiful buildings. His desire came as he and his family lived in a large house in the province of Northern France. As he watched the building, he imagined the things he could improve in it, as he did not consider the facade to be good enough.
His parents, however, wanted him to become a diplomat and so Dior took political science in Paris. Although he graduated, Dior never used this education in his practice.
He never forgot his passion for architecture, though. When he created his first independent designs, he said he saw each design as a separate building, and imagined the details on the facade. facts abo
ut chris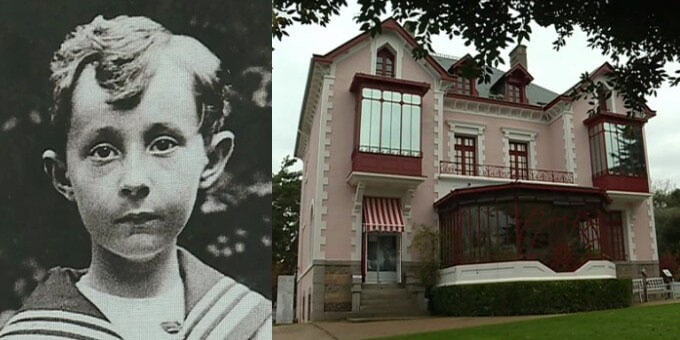 tian dior
A true innovator of his time
Dior is the first one to patente his designs, his goal being to provide the overall look of "New Look" – his first collection without having to compromise any of the elements in the look. From dresses to gloves, leather items, hats, footwear, perfume – all was manufactured in different parts of the world in order to achieve the best possible quality but under his brand. In those years, this encountered a great deal of resistance and criticism by the French fashion chamber, but very quickly all fashion houses saw the reason and followed his example. This turned out to be a very lucrative move for Dior.
Dior allowed modern clothing to be more widely available. Today we call it ready-to-wear collections. Or, otherwise, collections that are available in various sizes for a larger number of users. Ready-made clothes that we can go ahead and purchase from the store. In the beginning and middle of the last century most of the clothes were made according to everyone`s personal measures, and this idea of Dior was something unheard of to this day.
The tradition of seasonal collections comes again from Dior. In fact, he created collections four times a year for each season, but over the years this changes to the current spring-summer and fall-winter.
Dior had a dependency on food
A little-known fact is that Christian Dior had a real dependence on food. Today we call it with the term "emotional eating" – using food to try to fill emotionall emptiness. He was an unusually modest person who was not fond of public appearances. Deeply emotional, he preferred to stay away from the spotlight by not even appearing at the end of his runway shows, and in interviews he used to send his employees. He hardly shared with anyone what he experienced deep inside. In order to overcome his moments of weakness, Dior resorted to eating more. He was a skillful cook and never deprived himself of his favorite food. He loved ham so much, for instance, that he once made a joke with his partner that it was not a bad idea to name a ham after Dior. It is believed that the main reason why he sought comfort in food was the rejection by people he liked. Although Dior`s personal life is highly discreet, it is well-known that he has often been rejected by the objects of his love.
A great artist, but not a good tailor
Dior was skilled in sketching clothes and accessories. His talent even provided for him for a short period before being invited to work at the Robert Piguet Paris fashion house when he was 33 years old.
When he began his independent career as a designer, Dior realized that the technical part of an idea is not so interesting to him, and although he was aware of the processes, he never perfected this craft. The situation was similar with sales and overall management of the company, so Dior surrounded himself with a few loyal employees who were like his second self in business. His goal was to create: in the models – to set the silhouette, to select the fabric, to precise the overall line, and in the realizations – to set the direction and the basic idea in which he wanted the business to go. All details were delegated, and that gave him the opportunity to create freely. Perhaps this was the secret of his success.
His active independent career lasted only for 12 years
Dior`s independent career began after he turned 40. His early years and his first collection were a huge success, returning the ladies to their pre-war wardrobe (before World War I). This was the time of his childhood and careless days, when the dresses were spectacular and voluminous, and the ladies were dressed in expensive fabrics. This is exactly the trend he kept throughout the years while working. In just 12 years Dior created an international empire that changed forever the course of world fashion and made everyone live up to him. As if to compensate with his delayed start in fashion, he did everything at fast pace and introduced new rules that we continue to follow even today. After his death, some of the most talented designers created clothes for Dior, such as Yves Saint Laurent, Marc Bohan, Gianfranco Ferré, John Galliano, and since 2016 Maria Grazia Chiuri became an active designer for the brand.