Shopping with a Stylist at Outlet La Roca Village, Barcelona
Experience shopping in a whole new way at La Roca Village near Barcelona – a designer outlet center with over 140 brands.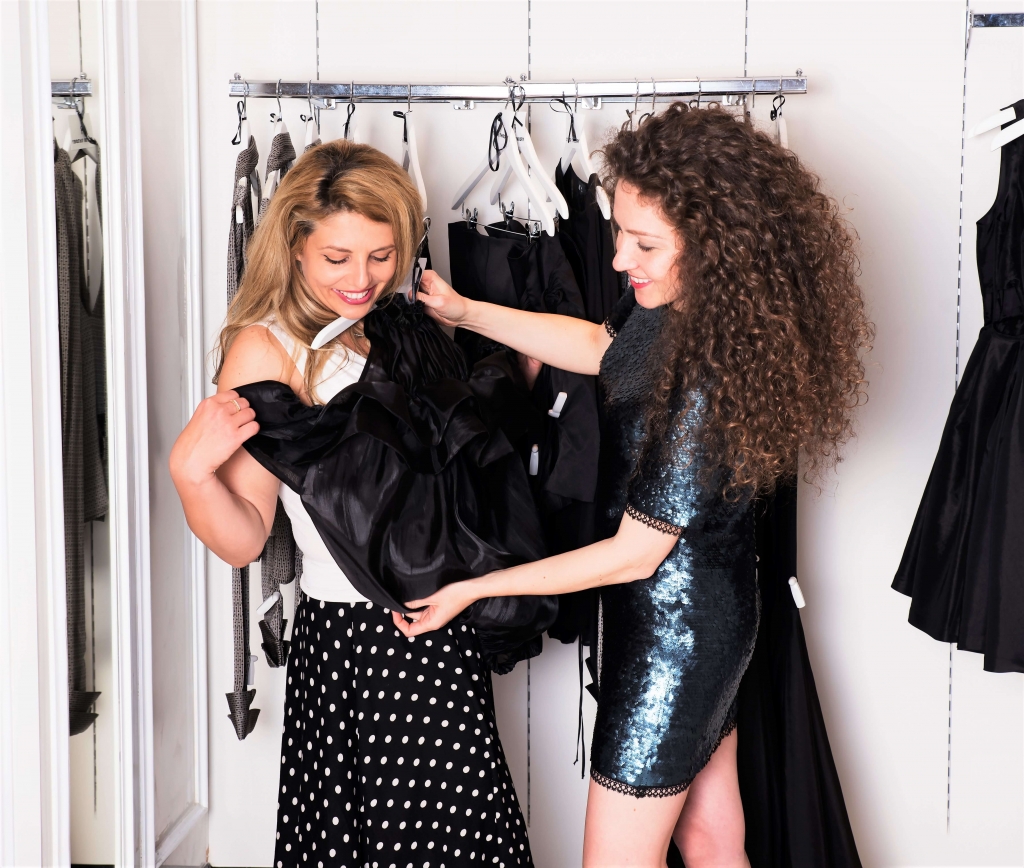 Unforgettable fashion experience for one person or a group of up to three!
Discover one of the largest outlets in Europe with over 140 fashion brands and up to 70% off the original price!
Best global brands for clothes, shoes, handbags, and accessories;

There are stores s

uitable for different styles and budgets;

C

harming open-air 'village' settings and

the hands-free shopping service;

Special luxury traveling consumers packages for your personal needs;

And all that is available for you from Monday till Sunday – 10 to 21.
Complete outfits created just for you by a professional stylist.
Your style, body type, and budget are now the navigators to your best look whether you need them for special occasions, business meeting, work life, summer vacations or everyday life.
What are the benefits of shopping with a stylist?
Now, be ready for the compliments!
Looking your best has never been easier! Here is the result at the end of the shopping day with a stylist at designer outlet La Roca Village:
Your style and body type are defined;

New clothes that are interchangeable and fit you perfectly;

Valuable knowledge about what kind of clothing flatter you;

More confidence, more me-time and more energy;

Up to 70% less money spent on your purchases;

Stylish outfits for your next activities in the city;

Zero stress and 100% joy from the whole process.
Tia's clients are sharing:
"With Tia's help, I finally quit wearing boring combinations such as jeans and blouses every single day. I have been wondering what my style is for so many years and how to emphasize it, so when I met her she showed me that the process of choosing the right clothes could be easy. The Shopping experience with her was unbelievable! Tia really understood my needs quickly and helped me build an authentic, individual style that shows my personality and preferences. I already feel well and confident in my style now. I also regained my sense of fun while dressing. Thank you, Tia!"
"Tia is extremely precise and quick in her assessment of every garment she sees, which I really appreciate. She has helped me build not only my style but also solved my shopping problem. As a mother of two children and a working woman, I have no time for going to a mall and choosing clothes. I feel confident that everything we've bought together makes me look great and this definitely gives me self-esteem. I turned from a boring dressed woman into that image of a stylish lady that I've always dreamed of. My wardrobe is now full of shades of colors I would not dare to buy before. I so thank you, Tia!"
"Tia is an amazing professional! Draws attention to every detail, focuses on each garment and where this could fit in the most optimal way in the whole look. Her ideas are really impressive and have surpassed my expectations many times. She is always ready to go the extra mile in order to reach the goals we have set. Choosing the best clothes for me, she saved me time that I can actually spend with my loved ones. Not to mention how much I love my new outfits and style. I definitely recommend working with Tia!"
More about Tia
My name is Tia Stankova and I'm a fashion style consultant. For more than 17 years I have been working in fashion designing and creating tailor-made clothing. This allows me to make a quick and accurate assessment of what would best suit a person and their particular body type.
I have organized shopping tours in numerous shopping centers in the Netherlands, Italy, England, and the United States. For the last year, I have been doing it in Barcelona where I currently reside.
Working internationally gave me a deep understanding of the needs of people of different cultures and nationalities, allowing me to choose outfits that best emphasize their individual sense of style and beauty.
Some of my corporate clients are:
Here's what you will get:
20 minutes of styling talk discussing your needs, style and lifestyle;

Body type analysis and defining your personal style;

Preparing your own shopping list based on your budget;

Store and brands selection based on your unique requirements;

Matching of your purchases in ready to wear outfits;

Fashion styling tips and ideas for each garment you try on;

Marking of clothes that need to be altered;

Additional 10% discount on each of your purchases.
If you feel like you need more info in advance feel free to send me an e-mail at [email protected]
Location:
La Roca Village s/n, 08430 Santa Agnès de Malanyanes, Barcelona
The best way to get here is by bus, car or train. More info here.